We offer:
Translations
Linguistic Services
If you need an English to Spanish translation, French, Portuguese, Italian, German, Chinese, Russian, Polish, Dutch, Japanese or any other language, Alphatrad Spain offers it's proven high quality linguistic and interpreting services in over 100 languages and dialects. 
FREE QUOTE
To receive your quote within a few hours, please fill out the form below.
More than 100 languages translated
The translation of all types of documents in more than 100 languages.
Our quotes are free of charge and demonstrate the quality and flexibility of our service.
Customer service
E-mail: valencia@alphatrad.com
Telephone: 901 264 200
Hours: Monday to Friday from 9:00 am to 6.30 pm
Opening hours for reception in the office
Monday to Friday: from 9:00 am to 2:00 pm and from 3:00 pm to 7:00 pm
Av. de las Cortes Valencianas, 41, 1°G
E-46015 Valencia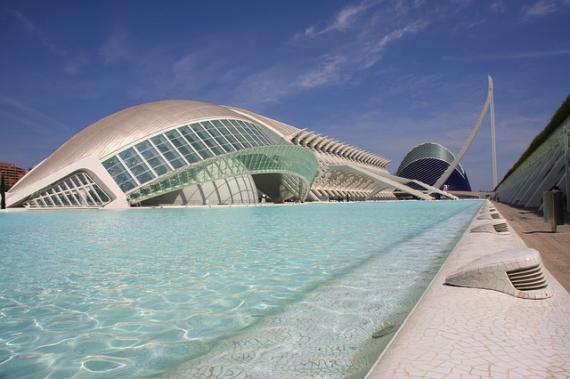 About Valencia
With a population of around 820,000 inhabitants (2011), Valencia was founded by the Romans in 138 BC who named it Murviedro or Morvedre, subsequently evolving into Valencia, which means Old Walls. It was then invaded by the Muslims. In 1096, it was taken by El Cid and in 1238 it was taken by Jaime I the Conqueror and incorporated into the Crown of Aragón. Its most important monuments are the Serrano Towers, La Lonja and the Cathedral, all dating back to the 14th and 15th centuries.
Valencia is the third largest city in Spain after Madrid and Barcelona. It has a wealth of agricultural resources (oranges and its garden products), natural and maritime. The ceramics industry is its most important resource. The Júcar and Turia rivers, "La Albufera" and 100 km of beaches give you some idea of the range of possibilities on offer in this vast territory. The city centre is characterised by two large avenues: Gran Vía Marqués del Turia and Gran Vía Ramón y Cajal.
The new part of the city was built on the other side of the walls, knocked down in the 19th century. It is characterised by Blasco Ibáñez avenue which stretches to the sea, passing through the royal gardens. They are located on the left bank of the river alongside the impressive Palau de la Música (Music Palace), situated inside the Turia Gardens. The new area of Valencia, Avenida de Francia, is where you will find the City of Arts and Sciences: the Oceanographic Museum, the Prince Felipe Science Museum and the Hemispheric Museum.
The beaches of Valencia are Malvarrosa and Cabañal, which are endowed with a great atmosphere and many restaurants where you can savour the world-renowned paellas and bars.