We offer:
Translations
Linguistic Services
If you need an English to Spanish translation, French, Portuguese, Italian, German, Chinese, Russian, Polish, Dutch, Japanese or any other language, Alphatrad Spain offers it's proven high quality linguistic and interpreting services in over 100 languages and dialects. 
To receive your quote within a few hours, please fill out the form below.
Our quotes are free of charge and demonstrate the quality and flexibility of our service.
Customer service
E-mail: zaragoza@alphatrad.com
Telephone: 901 264 200
Hours: Monday to Friday from 9:00 am to 6:30 pm
Opening hours for reception in the office
Monday to Friday: By APPOINTMENT ONLY
C/Felipe Sanclemente, 25 - 4ª planta
E-50001 Zaragoza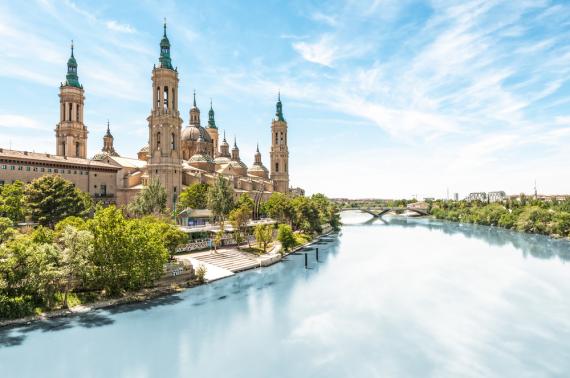 About Zaragoza
Zaragoza (Saragossa) was founded by the Romans in 24 BC on what had been the ancient city of Salduie, an Iberian settlement, which was located in the same spot. The Romans gave it the name Caesar Augusta, in honour of Caesar Augustus, giving rise to the name of Zaragoza (Saragossa). It was a fortified city.
In 714, the city was taken by the Moors and it became the capital of the Upper March of Al-Andalus. In 1018 it became the capital of the first Taifa Kingdom. In 1118 it was conquered for Christianity by King Alfonso I of Aragón who freed its inhabitants. Since that time, Saragossa has become the capital of the Kingdom of Aragón.
It is a city devoted to tourism and congresses (technical, universities, the environment, education…), staging over 560 events in 2009. It also has a very active cultural life: theatre, auditorium… the infrastructures and services grow every year. The Tourism Office has organised an array of services for visits to the city: the Megabus, for children; Talking Tours, guided tours to the city in English, Italian and French; Bus Emoción, a guided tour with historical enactment around the city; and a night bus. There are 7 Information and Tourism Offices spread around the city. For further information call: 902 20 12 12.