We offer:
Translations
Linguistic Services
If you need an English to Spanish translation, French, Portuguese, Italian, German, Chinese, Russian, Polish, Dutch, Japanese or any other language, Alphatrad Spain offers it's proven high quality linguistic and interpreting services in over 100 languages and dialects. 
To receive your quote within a few hours, please fill out the form below.
Our quotes are free of charge and demonstrate the quality and flexibility of our service.
Customer service
E-mail: sevilla@alphatrad.com
Telephone: 901 264 200
Hours: Monday to Friday from 9:00 am to 6:30 pm
Opening hours for reception in the office
Monday to Friday: By APPOINTMENT ONLY
Paseo de las Delicias, 1, 2ª planta
E-41001 Sevilla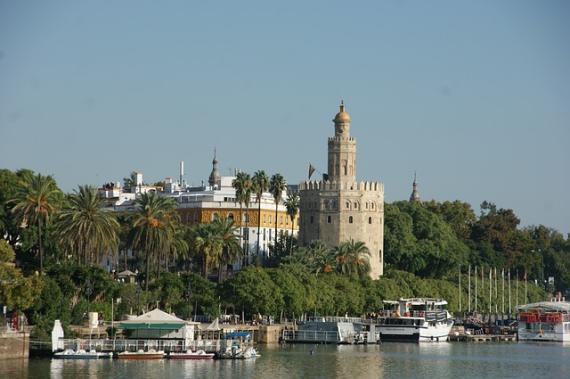 About Seville
Seville has a population of around 700,000 inhabitants (2011). The city has first rate connections and it is the only inland Spanish city with a first grade port, both for pleasure cruises as well as for regular goods' lines. The international airport of San Pablo, built by Rafael Moneo, is just 10 km away from the capital. The Santa Justa train station, built by the architects Cruz y Ortiz, is regarded as one of the best in Spain, endowed with national and international connections. Furthermore, its "AVE" high-speed train line means it is only two and half hours away from Madrid.
The Sevillian climate is very varied: springtime, perhaps because of its pleasant warmth, its scent of orange blossom and flowers, is the best time of year. In winter the temperature is very mild. Whilst in summer it is one of the warmest cities in Spain, so make sure you are well hydrated and take a stroll along the banks of the beautiful, refreshing River Guadalquivir as there are sometimes temperatures of over 40º.
Seville, as in other Andalusian towns and cities, is a blend of cultures and styles which live in harmony side by side. By contrast, this blend of styles is regarded as both idiosyncratic and rich. In Seville, the Roman and, in particular, Arab remains fit in perfectly with the Renaissance style which arrived after the Reconquest.
The River Guadalquivir is a distinguishing feature of this city which is split in two and which became navigable again, recovering its commercial activity, after Expo 92.